I'm tarrying here with my blog so I don't have to do any real writing. Things I noted about southern California on this last trip: it's hotter than I like — I think I've gotten too comfortable with San Francisco weather. There are more fat kids than I would have imagined. I realize childhood obesity is on the rise but somehow thought the vanity of southern California would have mitigated this. Speaking of vanity, the women at the gym are about 1000 times hotter than the ones in my SF gym — by magazine/media standards. I've never seen so many pairs of perfect breasts or so many women working out with makeup on and hair done. Another odd thing I noticed about the gym — strength training equipment and cardio equipment do not mix and are kept on completely separate floors. Like somehow they've ignored the fitness trend of the past 10+ years regarding intermixing the two.
All silliness aside, a trip to Southern California means family time. I love the north and I love San Francisco, but I always hate leaving my son, sister, dad and the rest of my family behind in the hot south.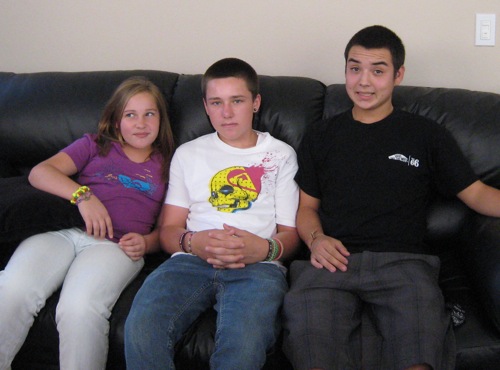 Josh and his cousins. Mike & Lisa and kids dropped by for some Korean bbq at our place.

Jess, dad, and me. My dad is still the apple of my eye.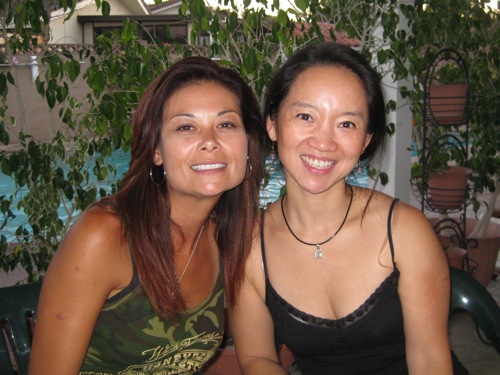 My cousin and me. She's my hardcore yet girly cousin so you can imagine how much I looked up to her as a kid.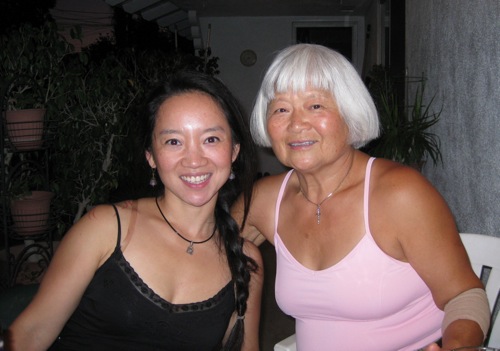 My aunt and me. My aunt and uncle are so cute and active. They go mountain biking for reals.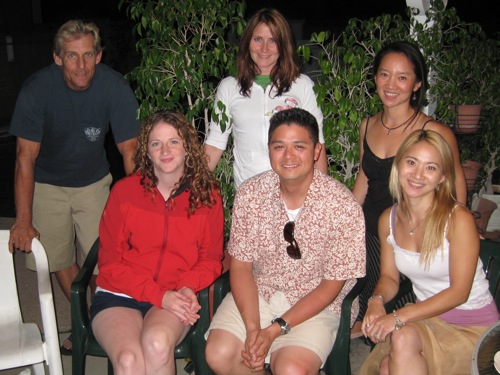 Cousins. My cousin is engaged! We got to meet his fiancee and friend while they were visiting.