I dreamt last night about the PUW shares I blogged about and kept thinking I don't know what companies are in that fund…how do I really know they're ethical?! I then woke up in the middle of the night in a panic…where am i?! Cozy, overly warm, and completely clean in my own bed. My backpack stinks like hell. Going five days without washing, wearing the same pants every single day, no deodorant for fear of attracting bears, hair thick with dirt and heavily weighted down by the natural oil production of my scalp. Yummy.
I'm a lazy fucker and won't get around to posting my pics for a while, but Christian posted his pics (see two borrowed ones below), as did Aaron. Aaron's Yosemite photos are hilariously annotated.
My favorite quote from the trip: Dude, we're all white.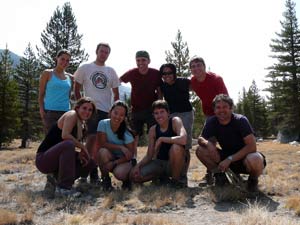 First day of hiking…just starting off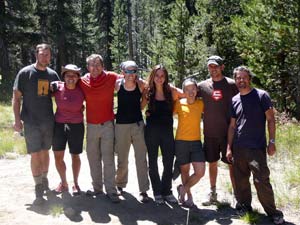 Last day of hiking…the end of the trip